Strategies to streamline ITSM : IT Security Management Perspective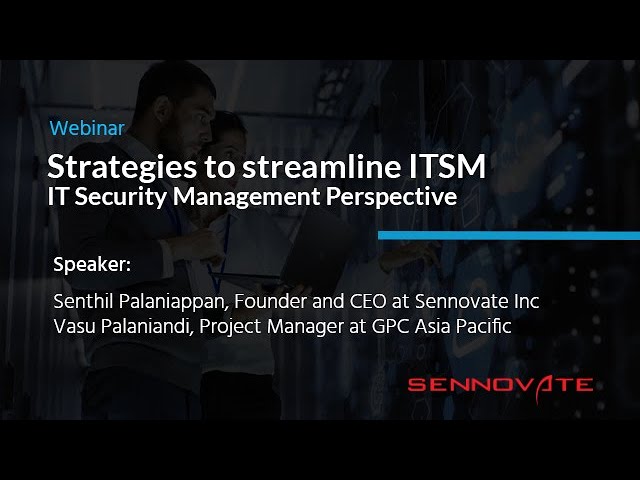 This topic will discuss the different strategies to streamline ITSM, to enhance and manage IT Security
You will learn:
How to Focus on the processes and leverage with technology
ITIL Best practices – Align the energy of IT and with the business objectives
How to streamline the ITSM processes from the IT security perspective and ensure IT services is efficiently managed, and fully secured
How streamlining the processes and use of right technology helps to manage IT access governance and compliance
Speaker
Senthil Palaniappan
Founder and CEO
Senthil Palaniappan is the Founder and CEO of Sennovate, a global Managed Security Services Provider (MSSP) that specializes in Identity and Access Management (IAM). He has over 25 years of industry experience and is an expert in IAM, SOC, Application Infrastructure, and Integration. He has years of experience consulting with various top Fortune companies including Sun microsystem, Oracle, IBM, EMC, Dell, GM, and Sprint. Senthil completed his MBA from Keller School of Management in Chicago.